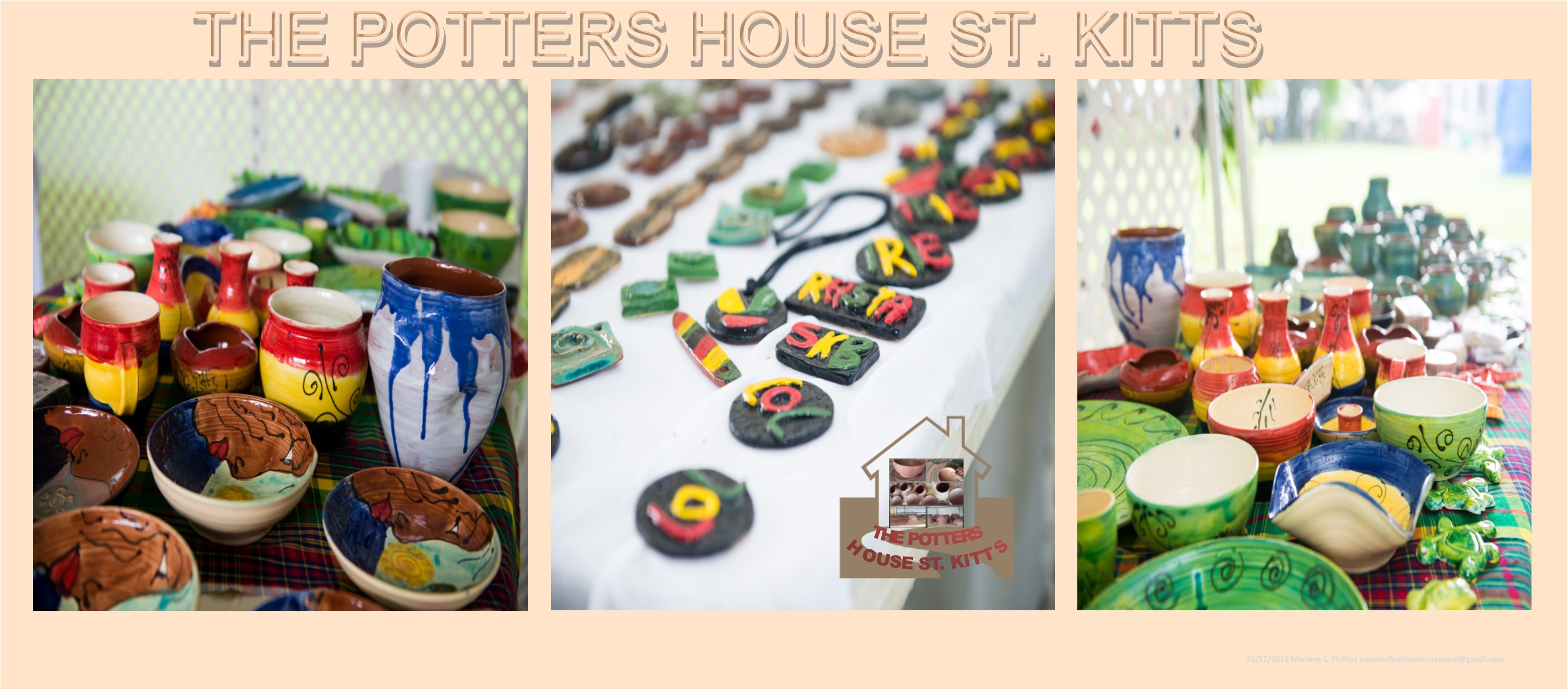 THE POTTERS HOUSE ST KITTS
https://www.facebook.com/The-Potters-House-St-Kitts-120374741314368/
Tel: 1(869) 662-5545
Many have called it 'pretty pottery'……pottery creations by Carla Astaphan
These beautiful creations can be purchased at The St. Kitts Marriott craftmarket, near the gym Sundays 10am-4pm, Tuesday evenings on the plaza 4-7pm and Wednesdays 10am – 4pm….Then we move to .X's Shiggiddy Shack, Frigate Bay beach, Thursday evening 4-9pm…On Friday's Amina craftmarket @
More News
The project to boost the brand of the St. Mary's Biosphere Reserve and create a management plan is in full...
New Exhibition Focuses on Trade and Banking, National Trust Welcomes Sugar Factory Announcement, Trust President Weighs in on Brazil Devastating...
Preparations for the fourteenth hosting of CARIFESTA in Trinidad and Tobago are well underway. The sixteenth meeting of the Interim...
The Bureau of the Committee for the Safeguarding of the Intangible Cultural Heritage approved at its meeting on 2 October...
THE MONTHLY NEWS SHEET OF THE ST. CHRISTOPHER NATIONAL TRUST. National Trust Hosts Inaugural Annual Heritage Gala, Trust President Calls...
Stakeholders plan meeting to discuss finalization of St. Kitts-Nevis National Cultural Policy. Comments from St. Kitts-Nevis Community are welcomed rdu@culture.gov.kn....