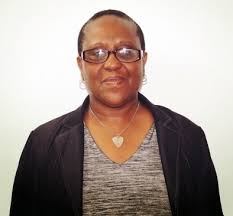 EASTERN CARIBBEAN COLLECTIVE ORGANIZATION FOR MUSIC RIGHTS (ECCO) APPOINTS MUSIC LICENSING AGENT IN ST. KITTS
Press Release June 30 2016
The Eastern Caribbean Collective Organization for Music Rights (ECCO) Inc is pleased to announce the appointment of Ms Grace Richardson as ECCO Agent in St Kitts & Nevis with immediate effect.
As ECCO Agent, Richardson will handle the licensing of public use of music
More News
The project to boost the brand of the St. Mary's Biosphere Reserve and create a management plan is in full...
New Exhibition Focuses on Trade and Banking, National Trust Welcomes Sugar Factory Announcement, Trust President Weighs in on Brazil Devastating...
Preparations for the fourteenth hosting of CARIFESTA in Trinidad and Tobago are well underway. The sixteenth meeting of the Interim...
The Bureau of the Committee for the Safeguarding of the Intangible Cultural Heritage approved at its meeting on 2 October...
THE MONTHLY NEWS SHEET OF THE ST. CHRISTOPHER NATIONAL TRUST. National Trust Hosts Inaugural Annual Heritage Gala, Trust President Calls...
Stakeholders plan meeting to discuss finalization of St. Kitts-Nevis National Cultural Policy. Comments from St. Kitts-Nevis Community are welcomed rdu@culture.gov.kn....